Table of Content
Know About the Best Image Recognition Apps in Detail Below

The advancement of mobile technology has given birth to many new things. Automated image recognition is one of them that is now becoming an essential feature in many modern smartphones. There are many advantages of having this feature in the mobile, in which quick screen unlocking looks to be the definite one. Currently, this features comes inbuilt in many smartphones, however, those who do have access to it, can use third-party image recognition apps available on Play Store. You can find variety of apps listed there, but it is recommended to always download best image recognition apps that are developed by any professional mobile app development company.
The basic purpose of using an image recognition app is to verify the identity of the user. It is also called biometric verification, as it helps to evaluate the image of the person with the visual record stored in the database. This is a practice that is connected to the security of smartphones or crucial user data stored in it. If the verification goes unsuccessful, the access is blocked immediately. This makes image verification very important for many mobile apps, specifically banking, ecommerce and other applications.
It is therefore best advised to buy those smartphones that have got in-built face recognition feature. However, if your phone doesn't have that option, you can go with external image recognition apps. There are plenty of them available on Play Store and App Store. You can download any of them, however, it is recommended to only go for the reputed ones. They are protected and trusted, which is why they have also got high ratings.
In this blog, we will talk more about this topic, and will enlist some of the best image recognition apps available in the market today. So, if you are not sure which type of app should be used for facial recognition, read this blog in detail. Let us first start from the basics understanding why image recognition is quickly becoming an important feature in mobile apps. Let's explore this point below.
Importance of Image Recognition Apps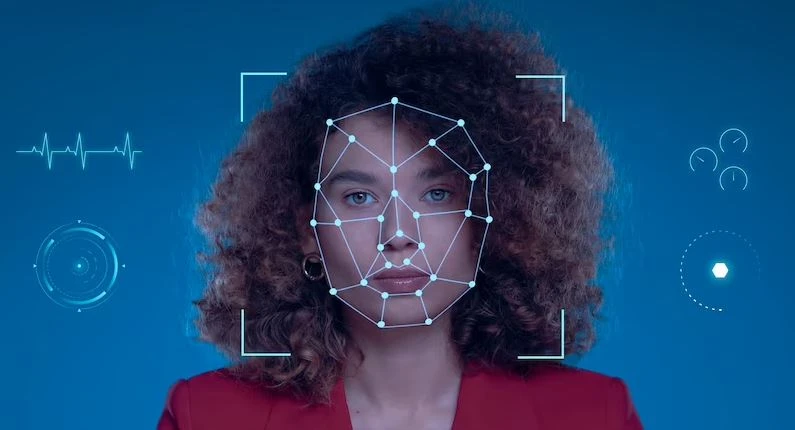 Data security has lately become a big issue in the world. It is not only a problem for the commercial sector, but for general people as well. Today, smartphone users are specifically advised to secure their phone data by using different methods. As far as physical protection is concerned, it is recommended to use face recognition apps that can verify the access of registered users. It is important because these apps help to protect the access from any unauthenticated user. Furthermore, there are several popular dating apps in Dubai that requires face identification to verify your account while registering.
Generally, many new smartphones of Samsung, Apple, etc. are being launched with the inbuilt feature of face recognition. However, those who have got older models, can take advantage of this feature by downloading free apps. They are available on all popular marketplaces like Google Play Store and Apple App Store. There are a variety of applications available there, so users can pick any of them based on their required preferences.
With the help of image recognition apps, you can set up verification at different points of data access. It could be at the start of lock screen, or before the access of any app as well. This second point fits perfect for the protection of banking apps installed in your smartphone. Though they have their own protection mechanism, but you can add an extra layer of security by limiting their access with image recognition process.
Best Image Recognition Apps in 2023
If you are looking to download an image recognition app, you need to keep in mind some important points. First of all is the security, and then about the core efficiency of the application. If these two factors are properly present in the application, then you could go ahead with their download.
If you do not have much knowledge about these factors, don't worry as we have compiled the list for you. Below, we have discussed some of the best image recognition apps you could download from Play Store or App Store. Let's go ahead and take a look at them in detail below.
BioID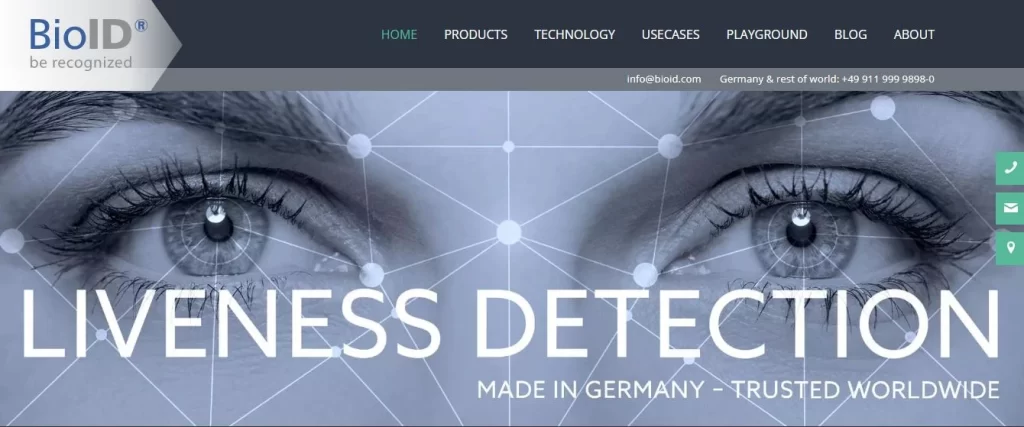 The first name that comes up in the list of best image recognition apps is of BioID. It is a specialized facial authentication app that is built on the model off AI. The good thing about this app is that it can be used for both websites and mobile applications. It enables administrators to deploy a facial recognition mechanism before the access of any application. This can also be customized as per the needed requirements, so that better flexibility in management can be done through the application.
By using BioID, you can direct users to first pass a face recognition test before logging into any application. This way, only authorized personnel can access the application and unidentified can be blocked. The application is also very user-friendly, hence you can easily understand its functionality and set up everything as per your needed requirements. Currently, it is available on Play Store and App Store, meaning that both Android and iOS users can download this application easily.
Google Lens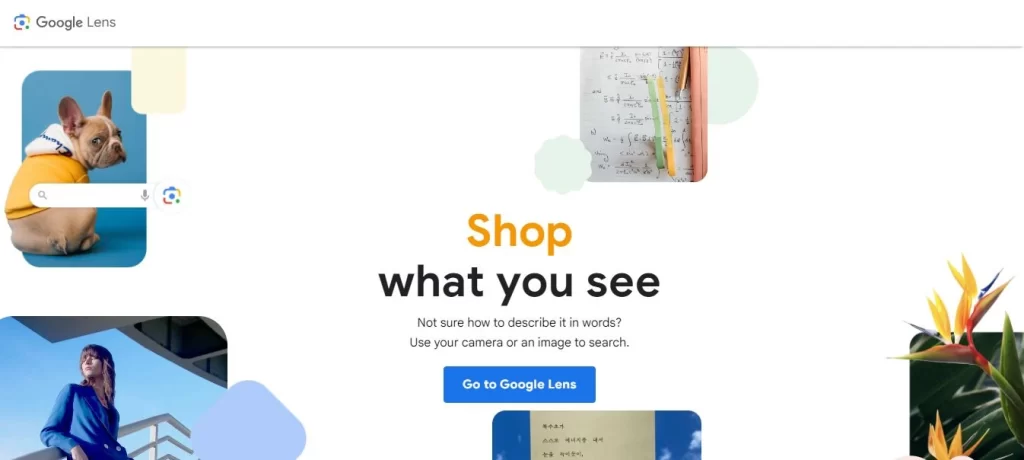 Among the best augmented reality apps, Google Lens is a highly reputed name in the circuit of image recognition apps. It is used by millions of people around the world, which is why it is quite popular in the market. With the help of Google Lens, you can recognize anything that is put in front of the mobile camera. This means that if you have placed a lamp in front of the camera, the app will give you its exact name. Furthermore, if this lamp is built by any famous company, then Google Lens can also give you its name. All of these processes are done using the powerful AI algorithm that comes pre-integrated in the application.
To use Google Lens properly, you need to understand its basic working process. First of all, you need to open the app and place the camera in front of object that needs to be searched. Then, you need to hold the button till the app processes the whole image. Once that is done, the app will generate answers based on the data available for the object. Usually, everything has got something written on the web, so Google Lens uses that platform to extract valuable information for users.
FacePhi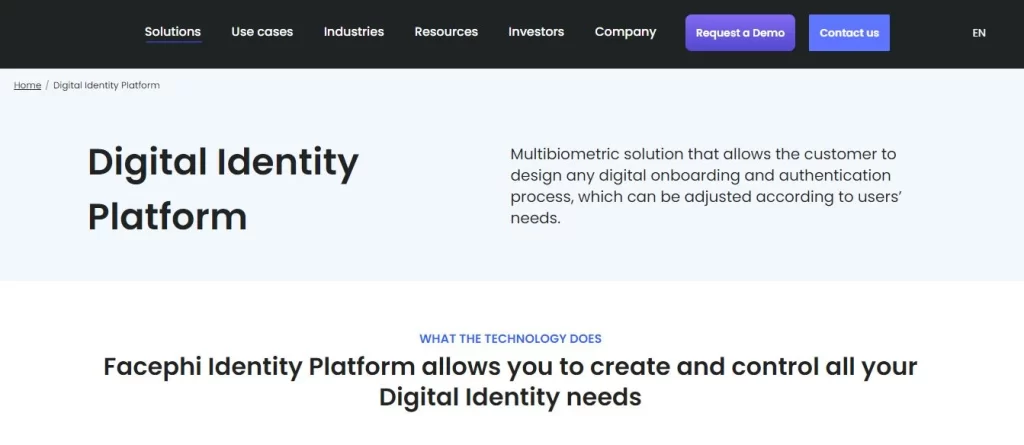 Another recognition app that is quickly gaining popularity in the market is FacePhi. It is an advanced application that helps administrators to easily authenticate the users through face recognition. This biometric recognition helps administrators in monitoring various areas, such as daily attendance, digital onboarding, and more others. The app is smartly built using the advanced AI technology, meaning that it can process every visual data without any intervention of the humans. That is what makes this app fast, as well as trusted to perform all types of face recognition jobs with perfection.
Currently, the platform has got a retention rate of more than 95%. This number speaks volume for the trust of users in the market. The biometric authentication feature of the app is simply amazing, and it can be tailored as per your given needs. The interface of the application is also very easy to understand, so everyone can use it to manage different types of facial authentication jobs on the go.
Cam Find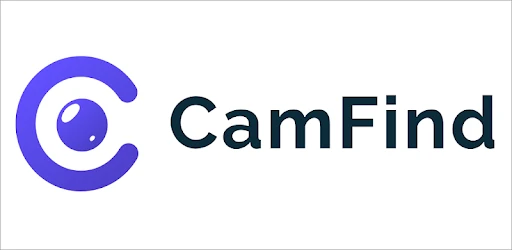 Cam Find is another app that is based on the idea of Google Lens. It is a remarkable image recognition app that allows you to search and recognize every object shown in the picture. The process is same as used in Google Lens, in fact few features are more advanced. The app provides complete information about the product using different links, images and videos when needed. This enhances the search experience of the users, allowing them to get detailed information about the product. All of these things are powered by the algorithms of machine learning that are currently dominating the tech industry.
Besides image recognition, Cam Find also allows users to identify and share the image with other people in the list. This way, a social feed connecting different users can be built right through the application. This is one of those features that is not commonly present in other image recognition apps. It makes Cam Find a bit unique from other competitors present in the industry.
AIPoly Vision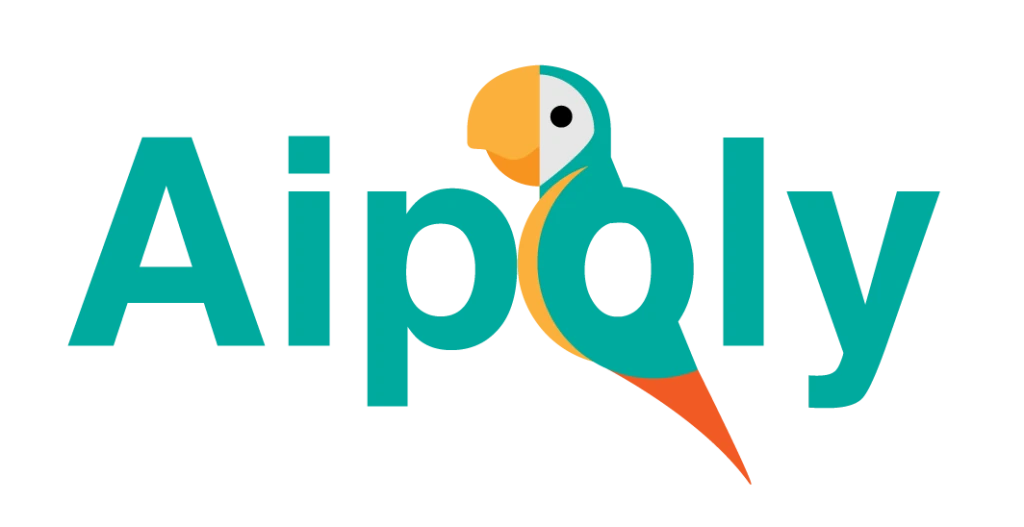 AIPoly Vision is one of those mobile apps that is built for a noble purpose. It is precisely created for blind people who cannot see the visual beauty of this world. With the help of AIPoly Vision, these people can know what the particular object is all about. It works in the same manner like other image recognition apps, except for additionally describing the details of the picture. That is how visually impaired people can know about the picture without looking at them directly. This is indeed a unique feature that makes this app standout among others.
The developers of AIPoly Vision are determined to bring more advancement in the app. They want to further optimize the app using AI technology to recognize every picture with perfection. It is indeed a great example how innovation in technology can help special people in our society experience all those things that looks distant to them.
ScreenShop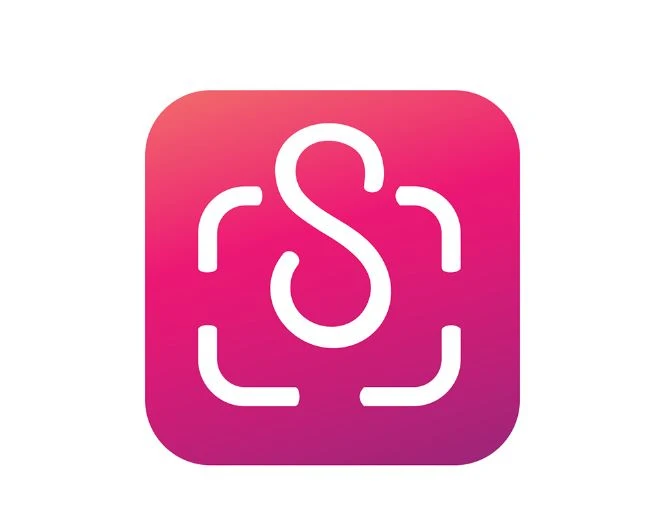 Next up, we have got a unique feature of Snapchat that lets you shop products by simply scanning through the mobile camera. This feature is called ScreenShop, and it has been introduced by Snapchat to help people do the online shopping in a new manner. It also follows the similar mechanism of image recognition, but just takes the process a one notch higher. It allows users to simply scan the images by putting their mobile camera in front of them. The AI technology of ScreenShop then automatically generates shopping results according to that, allowing users to see the real market price of that product.
Besides analyzing the picture live, ScreenShop also allows users to upload product pictures stored in their mobiles. The app then takes the same procedure in which it analyzes the picture and displays shopping results according to that. That is how the recognition process works in ScreenShop which is literally very unique among others.
Vivino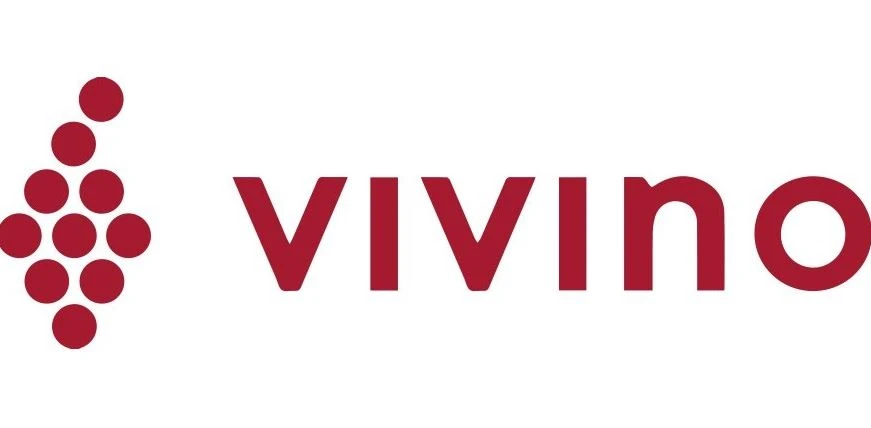 Vivino is also a quality image recognition app that only works to identify vine. Using this app, you can take a picture of vine or can find about manufacturer, taste, pricing and other things quickly. This is indeed a great feature for vine lovers who usually do not know much about the drink. This app can extract results directly from the web within just a few seconds. In this way, you can get your answers without writing anything manually on Google or other search engine.
Though the application of this image recognition app is limited, but it defines a new way how image recognition can be used in finding relevant product information. It can be used in the development of more advanced apps, keeping Vivino in front as the perfect use case.
Zebra Medical Vision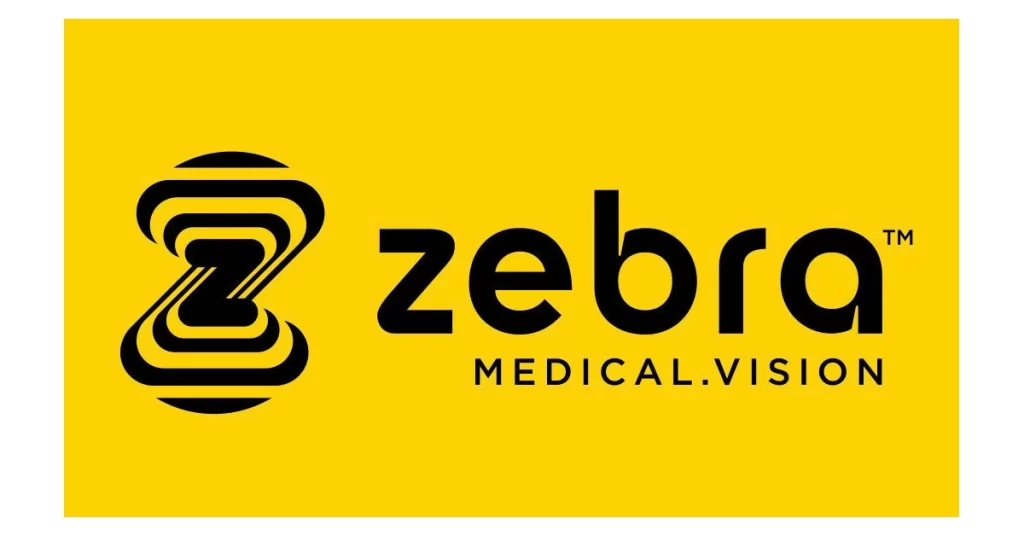 Just like different AR zone apps, Zebra Medical Vision is also created for a specific purpose. It is a highly advanced image recognition app that uses AI technology to diagnose and identify different diseases. This means that the app is created for the medical industry, so that doctors can take quick learning from the processed images. It is certainly a unique app that simplifies complex image recognition, helping doctors to diagnose any disease quickly.
Zebra Medical Vision works by analyzing medical images, such as X-rays, CT scans, and MRIs. The app uses AI to identify patterns and abnormalities in the images that could indicate a disease. Once a potential disease is identified, the app provides the doctor with a list of possible diagnoses and their likelihood.
Frequently Asked Questions
What is the purpose of image recognition apps?
Image recognition apps are used to identify objects, people, and other features in images. They can be used to identify products in retail stores, online marketplaces, and other areas where people are most interested.
What type of technology image recognition apps use?
Most of the image recognition apps use AI technology to identify pictures. Their algorithms are quite advanced, which is why they can easily interpret the pictures and extract all the information related to it from the web.
What is Google's image recognition app called?
The name of Google's image recognition app is Google Lens. It is a highly advanced application with which you can find information of any object by just taking its picture.
Is the Google Lens app free?
Yes, the Google Lens app is free to download and use. It is available on both Android and iOS devices. You can find it in the Google Play Store or the App Store.
Name some of the best image recognition apps available online?
There are plenty of image recognition apps currently available on Play Store and App Store. Some of the top names among them includes Google Lens, ScreenShop, Amazon Rekognition, Clarifai, FaceApp and more others.
Explore More Inspirational Best Apps Articles:
Final Words
That brings us to the end of this blog in which we have discussed some of the best image recognition apps available in the market currently. These applications are certainly very helpful in analyzing the images properly. They work best for those people who are looking to inquire about the details of any specific object by taking its picture. Most of the image recognition apps like Google Lens, Cam Find and others offer perfect results. They are based on a powerful AI technology that helps to fetch accurate data related to the visuals of any picture.
If you are looking to develop a mobile application that can offer similar image recognition features, give us a quick call today. We have got plenty of experience in mobile app development, hence our experts can help you to create all types of advanced mobile apps.