Table of Content
Take a Look at the Best Currency Converter Apps Available Online

If you are planning to travel abroad, you need to first pay attention on the currency that would be used there. It is important because money always comes first whenever you are traveling to any new place. The currency rate there is different from your local one, hence you need to know how much money will be needed there. To do that, you need to know about conversion rates, as that will give you a brief overview how much money will be required. Unfortunately, many people do not know about these conversion rates because they do not regularly follow the changing forex market. However, these people can still get the job done by using currency converter apps that are available for both Android and iOS devices.
Using currency converter apps is simply the best method to perform conversion quickly. Anyone who does not know about foreign currency rates, can take good advantage from these apps. They are quite simple to use, and are pretty lightweight as well. Generally, these apps provide conversion between all major currencies including USD, GBP, CAD, EUR, and more others. It could be said that they provide convenience in your hands, as you don't have to go to any currency changer to know about the conversion rates.
Currently, there are many currency converter apps available in the market, but it is best recommended to always use those that are developed by any reputed mobile app development company. The reason is that these apps are updated and they provide latest rates of the major currencies. So, these apps can be trusted whenever you are looking to convert one currency into another. In this blog, we will highlight these apps in detail, allowing you to know which apps should be used and which should be not.
Let us first start from the basics below understanding why it is important to know about conversion rates and how best currency converter apps can help you with that.
Importance of Currency Converter Apps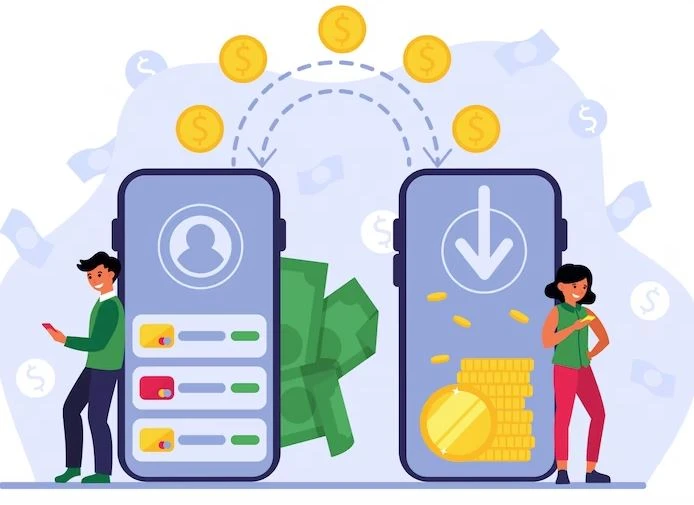 Using currency converter apps is important, especially when you don't know about conversion rates. Generally, people do not have idea about foreign exchange rates, because they are not related to this field. These rates continuously change over the time, hence it is difficult to keep a track of them if you are not connected to the news or international market. For instance, the rate of USD is continuously changing, as there are many factors currently driving its growth in the market.
If you are not well aware of these rates due to the factors defined above, there is another way with which you can convert currencies quite easily. You can use currency converter apps to do this job, as they provide complete conversion as per the latest market rates. These apps are created with prebuilt features that provides quick conversion without requiring any manual details about the rates. They are programmed to fetch the latest values from the internet and do the conversion as given by the user.
So, if you are traveling abroad and have got no knowledge about the latest currency rates active there, use the advanced currency converter apps. They can be easily download from Play Store or App Store, as most of them are usually available for free. These apps will let you know how much money will be needed, and what are the rates that will be applied for conversion. This knowledge can help you to plan the overall budget, covering all the money that will be required in any foreign country.
Key Points To Remember While Choosing Currency Converter Apps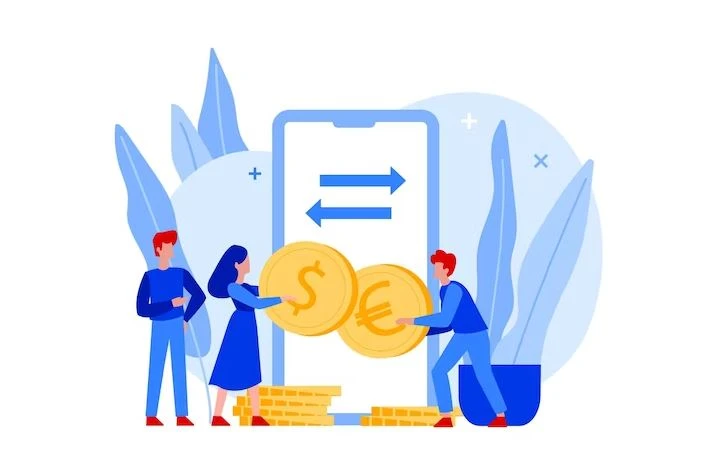 Currently, there are hundreds of currency converter apps available on Play Store and App Store. You might think that anyone of them could be used to find conversion, well that is not a good idea. There are certain points you need to remember while downloading these apps.
For instance, you need to know about their backend as whether they have used best coding languages for app development or not. Having these information is important and if you do not know about them, take a look at the points defined below.
Accuracy
First of all, you need to see which app is more accurate in terms of providing results. This can be noticed by checking the reviews of the people that are given below each listing. If you find positive reviews about the app in terms of providing accurate conversions, go for it. This factor should always be considered first while downloading these apps from Play Store or App Store.
User Friendly
Secondly, you need to see how much friendly the application is. It is quite important to choose user friendly apps, because they provide great convenience in usage. These features or options of these apps are easy to understand, hence working with them usually becomes fast and efficient. If you don't find the application convenient, just leave it and find any other app that is developed using a right mobile app development methodology.
Offline Usage
Another thing you need to note while using any currency converter app is the offline usage. It has been noted commonly that many applications do not work offline. They provide conversions only when the internet is connected, which is certainly not a good thing. A good currency application should not be dependent on the internet. This is important for international travelers, because most of the time they do not have access to the internet while traveling.
Currency Coverage
A good currency app should provide conversion for all types of currencies active in the world. Sometimes, applications only cover major currencies like USD, EUR, AUD, etc. for conversion. This is not a good practice because a user can demand conversion for any other currency besides them. So, it is best recommended to choose those apps that are covering a wide variety of currencies, especially those that are related to the middle east.
Best Currency Converter Apps in the Market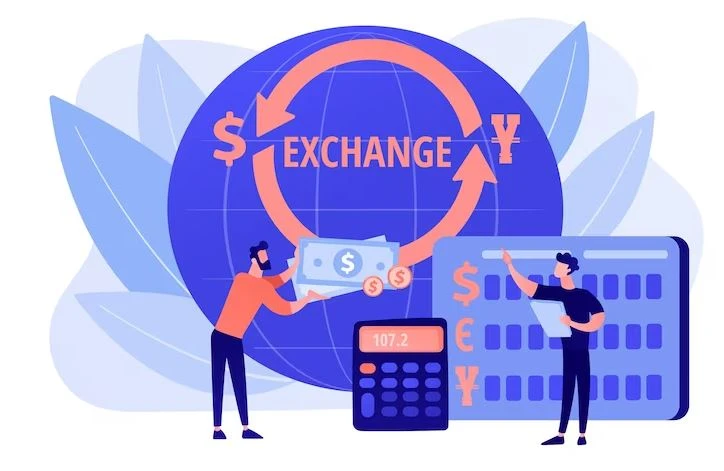 Choosing a currency app could be difficult if you do not know which apps are best rated in the market. This is a common problem that is faced by many people who do not have any idea about these apps. To help them out, we have listed below some of the best currency converter apps available online. Let's take a look at them in detail below.
Xe Currency Converter
When it comes to rank the best currency converter available online, the name of Xe always comes first in that list. It is indeed a quality app that provides all-in-one solution for currency conversion. The app supports working with multiple currencies, meaning that you can find conversion for all types of currencies. It is quite fast and lightweight in operations, meaning that you can easily run it on all smartphones.
Besides offering currency conversion, the app also provides several additional features. This includes timely rate alerts, money transfer and more others. Due to these features, many people have ranked this application on top of the list. Currently, the app has registered 10 million downloads on Google, which is indeed a huge number. This number is expected to grow more, as the app is becoming more and more popular. It precisely speaks volume for the success of this app, and the trust of people on its services.
TransferWise
TransferWise is yet another a great choice for currency conversion. It offers services for more than 50 currencies, meaning that the app covers all the major foreign exchanges. As compared to other apps, TransferWise charges a very minimal fee for the money transfer. This is one of the core reasons why people like the services of TransferWise. It provides reliability in every transfer, allowing you to place orders without any worry or doubts in mind.
TransferWise also allows you to register multi-currencies account. It helps you to hold different types of currencies inside a single account. This way, you don't have to open multiple accounts to manage different currencies. The fee structure of the app is also very simple, and it can be easily understood by everyone. All of these features make TransferWise a top app for currency conversion that offers various benefits to the users.
MyCurrency
Next up, we have got the name of MyCurrency in the list of best currency converter apps. This app works similarly like others, which is why people have continuously shown trust on it. Currently, the app covers currency conversion for more than 180 countries. This is a huge number, showcasing the vast array of app services. Once you will open the app, you will find a complete drop down of all the currencies present in the MyCurrency application.
The good thing about this app is that it also offers conversion for some digital currencies as well. It includes Bitcoin, Facebook Credit, Linden Dollar, Dogecoin and more others. Besides that, you can also access the conversion chart of the currencies through the app, as it comes pre-integrated in the platform. The interface of the application is certainly very simple, meaning that you can easily understand all the functionalities defined on the UI.
Currency Converter Plus
If you are looking to work with real-time exchange rates, Currency Converter Plus is a good option. It is one of those apps that provides live updates about the currency exchange. The app supports conversion for more than 160 world currencies. From NZD to TRY and EUR to JPY, the app provides conversion for all types of currencies active around the world. This is the major reason why people from different countries can easily use Currency Converter Plus to perform quick conversions.
Besides offering conversion services, the app also provides a calculator function to evaluate discounts, tax amounts and markdowns in foreign currencies. This is a unique feature that is not commonly present in other converter applications. Generally, apps only provide conversion rates, but Converter Plus helps you to know a bit more. You can use this information to better manage the budget, as it allows you to monitor the currency conversion whenever you are traveling to any foreign country.
Easy Currency Converter
If you want to set up a personal currency list to monitor exchange rates continuously, Easy Currency Converter is the best option to go with. It allows users to see a historic graph of currencies from 2011, which means that you can analyze the trend of any currency of last ten or eleven years. Based on this data, you can analyze how a particular currency has acted during all these years, and how it will act in the future.
The good thing about Easy Currency Converter is that it updates the exchange rates every second. Though this feature does not bring any major change in the rates, but it still help users to keep track of everything continuously. Currently, the app supports many digital currencies as well, including Bitcoin, Litecoin and more others. This list will continue to grow more, as the app administrators have shown clear intentions to add more currencies in the future.
All Currency Converter
This is yet another a great application that provides tons of features of currency conversion. The app also has a built-in calculator that allows to calculate exchange rates, markups and more other things easily. The app currently supports more than 170 currencies, which means every major and minor currency is listed for conversion in the application.
By using All Currency Converter, you can also do in-app web search easily. This means that you can search anything about currencies on the web by staying inside the application. This feature is not present in most of the applications, hence you can say that All Currency Converter takes the edge here. Besides that, the app also provides plenty of information about country profiles, bank rates and other stuff in separate in-app tabs.
Frequently Asked Questions
What is the purpose of using a currency converter application?
A currency converter application is a tool that allows users to convert between different currencies. It uses exchange rates to show users how the values of two currencies are related.
List down some of the best currency converter apps currently available online?
There are many currency converter applications currently available online. However, some of them are rated best in the market, including Xe Currency Converter, Currency Converter Plus, TransferWise and more others.
How many currencies are supported by the converter apps?
Generally, all the major currencies are supported by the converter apps. It includes USD, JPY, CAD, EUR, TRY, AUD and more others.
Find Further Reading:
Final Words
That takes us to the end of this article in which we have discussed some of the best currency converter apps available in the market. It is certainly important to know about these apps, if you don't have any prior information about currency exchange rates. Mostly, many people do not know about these rates, hence they can use this app to keep a track of every currency easily. Hence it would be easier for people to get instant cash from the best loan apps in Dubai. This blog has covered some of the best currency converter apps currently available on Play Store and App Store, so it is a valuable read for many professionals related to the international financial market.
Meanwhile, if you are looking for a company that can help you to build quality currency converter apps, get in touch with us today. We will help you to develop advanced mobile applications, rightly as per the needed demands.