Table of Content
Know About the Importance of Crowdfunding in Detail Below

Many IT startups often struggle initially due to having limited budget in the bank. This is a common problem in the industry that creates hurdles for many small businesses and startups. To avoid that, stakeholders move towards the crowdfunding method that allows them to collect funds from the market. This is not an easy process because it requires continuous efforts and stable contacts in the market. Ideally, stakeholders should consult with any crowdfunding app development guide to prepare themselves properly. Otherwise, they won't be able to raise funds from the market, and hence will continue to struggle as well.
A lot of people in the market do not know about crowdfunding either. Most of them thin that crowdfunding is only done for charity projects. This is basically a stereotype revolving around crowdfunding that needs to be cleared properly. It is not just a method to collect money for charity projects, but a way with which different partners can invest in any project for mutual profits. Those startups that have successfully understood this concept, have generated millions of dollars from the market in crowdfunding. It shows the true potential of this method, as how it can change the fortunes of any startup with right investments.
To get crowdfunding, there are certain things you need to first finalize before pitching your project in the market. Sometimes, people do not pay attention to these points, and hence fail to get funding from any reputed business. In this crowdfunding app development guide, we will take you through the entire process of crowdfunding, so that you can understand how it should be done professionally. It will define some key points that will clear your concepts, giving you a better view of the whole fundraising process.
Let us first start from the basics understanding the core definition of crowdfunding below. A lot of beginners even do not know how crowdfunding works, so lets first understand its purpose below.
What is Crowdfunding?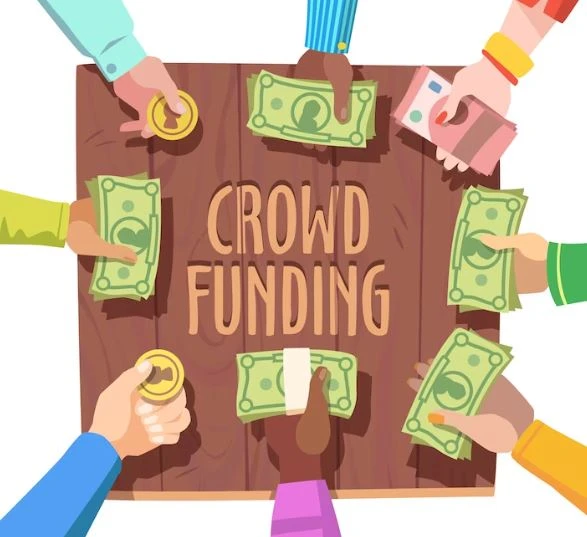 Many startups and SMBs want to raise funds from the market, but somehow, they don't know about crowdfunding. It is basically a process through which you can convince multiple investors in the market to invest in your app development project. This type of funding is different from conventional funding, because it comes up with certain goals and objectives. As a key project stakeholder, you need to keep them in mind, and manage your development finance according to it. If you will try to go rough with funding, you will eventually waste all the money and also the trust of investors.
To make your crowdfunding campaign successful, you need to take care of various points. Generally, people think that convincing investors for crowdfunding is the only goal of this activity. Well, that is basically a partial thing. Crowdfunding is not just the name of getting market investments, but establishing a name on which big businesses can trust. This is an important principle of crowdfunding that helps you to continuously connect with multiple businesses that are looking to partner up with any inspiring mobile app development company.
Rise of Online Crowdfunding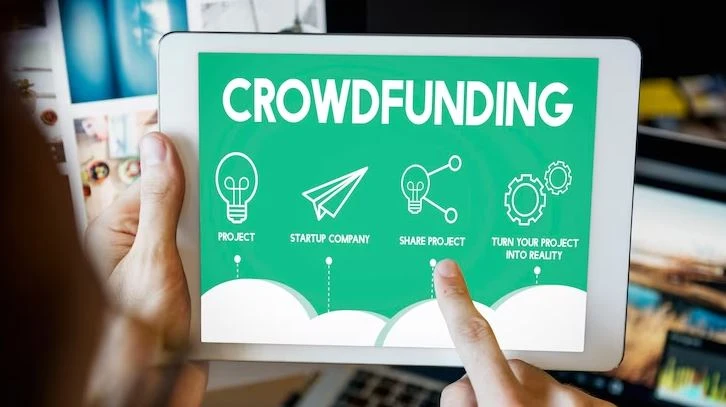 Generally, fundraising events are held at any physical location where agencies and investors meet with each other. Over the years, this method has been followed for crowdfunding, but now the practices are changing quickly. The rise of online engagement has also brought a huge impact on crowdfunding method. Now, online crowdfunding is increasingly becoming popular, as it allows multiple businesses to easily connect with promising agencies whenever they want. This is becoming a new norm in the crowdfunding market that is now being preferred by many businesses and startups to raise funds.
It is quite obvious that the method of online crowdfunding looks convenient to everyone. It is something that lets them engage with each other while sitting in any part of the world. This is the major reason why startups from Middle East, South Asia and other regions are now easily connecting with international investors to raise funds for different IT projects. There are many startup examples available in the market that have done that recently, including Lacework, Abcuro, Forte and more others.
All of these names took benefit from online crowdfunding, as it allowed them to connect with multiple big investors in different fundraising rounds. That is how the trend is growing, and it is only going to become stronger with the passage of time.
Key Models for Crowdfunding App Development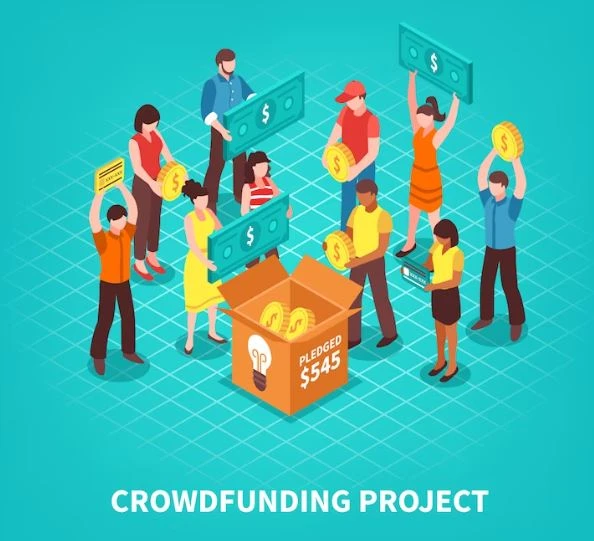 Now that you have understood what is crowdfunding, lets take a look at the methods with which you can raise funds for your projects. There are countless methods available out there that could help you to connect with potential businesses in the market. It is best recommended to understand all of them, as that increases your chances to get engaged with reputed investors in the industry.
If you do not know much about these methods, don't worry because this crowdfunding app development guide will help you to understand them properly. Let's take a look at them in detail below.
Equity Crowdfunding
The most common and preferred crowdfunding method is equity crowdfunding. In this model, you allot particular equity of your company to the investors in exchange of finances. This means that share of company is divided based on the given equity, and hence the incoming profit. This model is generally preferred more by the investors, because they get a particular amount of equity in return. This way, their investment is also secure, because particular company shares are given to them.
Currently, there are many online platforms available where you can find potential investors for equity crowdfunding. These investors come from different regions, meaning that you can secure international investments for the development of your app projects. It is recommended to first discuss with them the true nature of your project, as how it will work and what type of investments will be required for the completion. Once this conversation is done, you can then start the fundraising process keeping your core goals in mind. 
Donation Crowdfunding
Next up, we have got donation crowdfunding that is totally different from the first model. In this approach, you get the market funds in the form of noble charity. It is usually given by non-profit organizations that are not looking to generate any profit or interest from investments. It is purely given on the basis of merit, meaning that you can only secure donation crowdfunding if your idea is very superlative. This type fundraising generally takes time, because finding non-profit organizations in the market is not an easy task.
To get donation crowdfunding, you must need to pitch an idea that can emotionally attract the investors. This is the core requirement of this model and it should be followed by all means. If your mobile app development project is targeted towards a noble cause, then getting donation will become easier for you. So, make sure to come up with an idea that can solve any problem of the society, because solely commercial projects are not entertained in this funding.
Peer-to-Peer Crowdfunding
Peer-to-Peer crowdfunding also offers a great way to raise funds by connecting with different investors individually. In this method, you have to build connection with every client individually. This is done according to their personal interest, meaning that you have engage with them keeping their requirements in check. This type of crowdfunding can be best achieved by spreading the word of the mouth. It lets every individual know what your project is all about, and how much investment it needs initially.
In peer-to-peer crowdfunding, you must need to pay attention to every individual donor separately. This is the only drawback of this model, because if you neglect or forget to communicate with anyone, you will lose a particular part of your investment. So, if you are choosing this model, then make sure to document all the information related to every investor, as that allows you to keep a track of everyone.
Reward Crowdfunding
Reward crowdfunding takes a different approach from the conventional fundraising model. It is basically intended for the customers who will be using any particular product. Due to this, the level of funding depends on the engagement of customers or loyalty their showing to the brand. If it fits well according to the marketing requirements, then brands can provide different benefits to the customers upon their successful product purchase. This could be in the form of anything like exclusive discounts, free giveaways and more others.
Reward crowdfunding works well when you have got a very simple product pitch. It helps to attract customers attention by showcasing extra benefits to them. This way, you can quickly build a pool of customers who are looking to get additional perks alongside the product purchase. It is certainly not a new method, as this type of product selling has always remained a key technique for businesses to generate regular sales. It works well for the startups, allowing them to build a strong customers pool right at the start.
Key Features of Crowdfunding App Development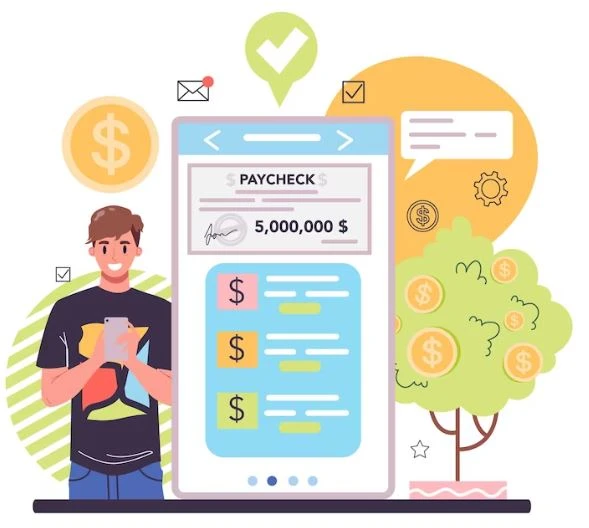 If you are developing a crowdfunding application, you must need to select best coding languages for app development. Besides that, you must also need to build it with some important features. These options work differently for campaign creators and investors, so you need to keep that in mind as well.
If you do not know which type of features should be present in the app, note the points defined in this crowdfunding app development guide. Let's take a look at them in detail below.
Multi-functional Dashboard
First of all, you need to build a dashboard that can perform multiple operations. This means that your dashboard should be equipped with different features that are required to create and monitor any crowdfunding campaign. This includes different types of features such as task creation, analytics tracker, budget monitoring and more others.
Besides that, a multi-functional dashboard should also be customized according to the roles of admin and investors as well. This means that the functionalities shown in admin mode should be different from the investor panel. That is how a multi-functional dashboard should work to accommodate both parties.
Notifications & Remainders
A crowdfunding app should also have an active notification system. This feature is important as it lets the users know about any key update in investments or clients' activities on the platform. This information helps to carry out various tasks that are related to their activities. So it is important to have them in the mobile app to get quick alerts every time.
Besides that, your crowdfunding app should also have a remainder feature. It helps you to remind about any pending task, or meeting that is scheduled near in the week. This way, you don't leave any task behind, and the deadlines are also met completing every job.
Quick Registration and Login
If you want to facilitate people in using your crowdfunding app, make sure to provide them easy registration process. A lot of time, people only leave the app or website due to having a very lengthy registration process. This is something that should be designed with minimal requirements, as no one wants to waste hours while just filling a registration form.
Similarly, the app login process should also be smooth and hassle free. It should not confuse people by taking them into extra verification processes. A simple two-factor code authentication is enough for a login process, as it is used in majority of the financial apps.
Precise Campaign Area
It should also be noted that campaign creation is an important task in online crowdfunding process. This thing should be done by designing a proper campaign management area in the crowdfunding application. It should be easy to understand, meaning that end-users should quickly get started with campaign creation using this feature.
For investors, this area should be very precise. It should show all the projects in a list that are available for investment. This way, everyone will easily select their desired project, and then formal communication with the teams with begin as per the given details.
Frequently Asked Questions
What is crowdfunding process?
Crowdfunding is the practice of funding a project or venture by raising small amounts of money from a large number of people. It can be done by organizing any physical event, or by just holding a virtual conference over the internet.
Why is crowdfunding becoming popular in the world?
There are several reasons why crowdfunding is becoming popular in the world. Firstly, crowdfunding offers a low-cost way to raise money. Secondly, it allows people to support projects they care about in terms of providing financial growth.
How many types of crowdfunding are there?
There are different types of crowdfunding models available in the industry. As per the popularity, the top names include donation crowdfunding, equity crowdfunding, peer-to-peer crowdfunding, reward crowdfunding and more others.
Discover Top Apps Related Articles:
Final Words
That takes us to the end of this crowdfunding app development guide in which we have discussed about different points related to crowdfunding and app development. It is very important for both project stakeholders and investors to understand the concept of crowdfunding. It allows them to start the process and find right candidates for building mutual partnerships correctly. In this blog, we have also defined different types of crowdfunding models, so that everyone can choose the preferred path as per the needed demands.
Meanwhile, if you are looking to develop a quality crowdfunding mobile app, get in touch with us today. We will assist you to develop cutting-edge crowdfunding mobile apps rightly as per your given requirements.