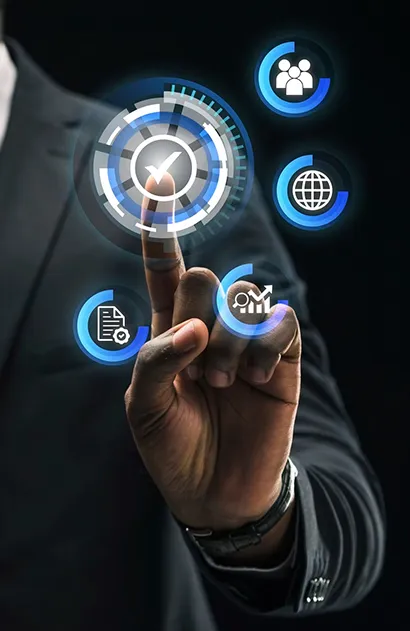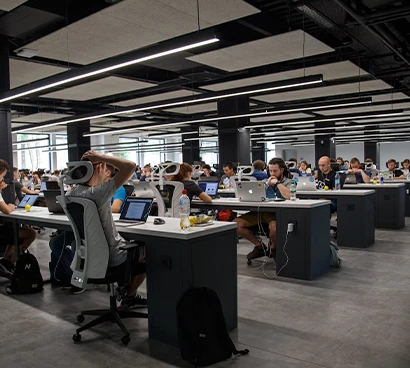 Along with design thinking, our teams also follow a few other tenets that have helped them and our software product development services ensure quality deliverables and an amazing client success rate. The first tenet relates to the client-centric approach our teams follow. We often adapt our business processes to accommodate client needs, so far as it doesn't affect our product quality.
The second tenet is open communication for complete transparency during the project. That allows all the stakeholders of that project to know the project status, allowing them to adapt and work accordingly to ensure that the timeline and cost are met.
Why Choose
StruqtIO

For Your Software Development Services in UAE?

Consistency in providing feature-rich, robust, and scalable software solutions that are developed to help your businesses transform digitally is necessary for success. As a leading software development services company in UAE, StruqtIO tries to ensure that we use the latest technological trends and techniques available to build comprehensive software solutions for our clients all over UAE.

At our company, we understand that the world is moving towards more comprehensive accessibility and a completely integrated business environment. That is why we have focused on mobile app and cloud development as major services in our offerings.

From SMBs to large enterprise companies, each business has its requirements that need to be addressed to solve its true pain point. At StruqtIO, our teams use design thinking as a core practice during the planning and analysis phase, to truly understand the client's issue. The insights gathered through the practice help us build highly tailored custom software products and solutions that ensure client satisfaction in UAE's highly competitive market.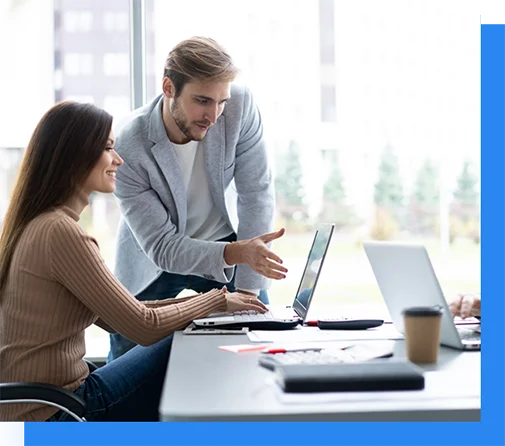 Software Outsourcing Services

Drive Transformation and Growth

StruqtIO is an experienced offshore software development services provider in UAE that has built software solutions and products for businesses from a variety of industries and niches. From SMBs to Enterprises, StruqtIO has built standalone software products to help businesses improve a specific function, or complete solutions designed to help a business reduce inefficiencies and boost growth.

As a software development services company that has worked with different industries all over UAE and the Middle East, our teams are skilled at understanding and bringing to life your unique business requirements, no matter what you need. From healthcare to the food industry, our software services specialists are here to help you.
StruqtIO's Software Development
Services
From the latest development stacks to modern industry practices and technologies, StruqtIO offers state-of-the-art custom software development services that are designed to help your business achieve success in Dubai as well as all over the UAE and the Middle East.
Product
Customization
With different businesses having different software needs, our teams help businesses improve and tailor their software as needed.
Database
Development
No software solution in a business can run without a robust database backing it up, a highly sought-after service from StruqtIO.
App
Migration
StruqtIO's app migration services can help reduce the risks associated with a business migrating an app from one platform to the other.
Mobile App
Development
Our software services help you develop custom mobile apps for native, hybrid, and cross-platform environments for business growth.
.Net Development
Services
With a robust history of reliability, .NET solutions can help serious business boost their growth, helped by our expert .NET teams.
Software Outsourcing
Services
For businesses who do not want to hire in-house development teams, our dedicated outsourcing teams offer their development services.
Web Development
Web apps offer the flexibility of access to end-users, no matter what device they use. Our teams help develop reliable web apps for businesses.
Software Quality
Assuarance
Software testing and quality assurance are essential software development services, and our teams ensure that your product is bug-free.
Enterprise
Solutions
For large businesses, complete and multifunctional software solutions are developed by StruqtIO to help improve business productivity.
Third-Party
Integration
To enhance the impact or functionality of a software product, our teams can help integrate third-party tools and APIs.
Software
Optimization
No matter what software product you build, it needs optimization. Our teams help optimize software solutions for better results.
Support and
Maintenance
At StruqtIO, we believe in building maintainable software, and we ensure that we help our clients update and maintain their solutions.
StruqtIO's

Software Outsourcing Services

At StruqtIO, we ensure that our teams offer top-quality software outsourcing services to our clients, whether offshore or nearshore. We offer a variety of business-oriented software services to suit a variety of needs for businesses in the UAE.
Android mobile app development
API development
Hybrid/Cross-platform app development
UX-focused UI designs
Advanced ERP and CRM solutions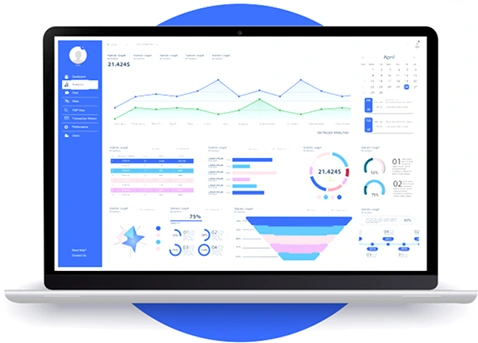 Responsive and quick websites and software solutions
Cloud services integration
eCommerce platform development
Extensive QA and software testing services
Enterprise database development
StruqtIO – A Modern Software Development Services Provider
At StruqtIO, we believe in offering software services that can help businesses grow exponentially, and achieve new heights of success. With 17+ years of experience in the industry, our developers can help companies improve business functions, streamline process flows, and reduce inefficiencies.
From standalone software products like apps, to complete enterprise ERP, CRM, or HRM solutions, our teams are experts at realizing business and client requirements into robust, feature-rich, and scalable software solutions.