Table of Content
Know About the Most Interactive Augmented Reality Games Currently Available Online

We all know pretty well that everyone likes to play games on mobile in their free time. It is one of the favorite activities of kids, as well as some adults that are fond of gaming. This is the major reason why the gaming industry has also seen a massive boom during the last couple of decades. Now, the interest is gaining more momentum with the arrival of new game genres coming into the market. Among different notable names, augmented reality games are getting a lot of attention. They are quite different from the conventional games, which is what makes them highly unique among others.
Generally, people like to play games related to the category of sports, arcade or action on mobiles. These genres are quite common, and you can find plenty of games related to them available on different marketplaces. However, as the trends are changing in mobile app development, the waves are also forming in the industry of gaming. This means that rising technologies like AR and VR are being used to develop mobiles games these days. They are quite different from others, as they offer a unique perspective and strategy of playing to the end-users.
To play VR games, you need to have a smartphone with a fully functional camera. It is often being used by the games to render live video feed. The in-app components of the game are then blended with this video to offer different types of live interaction to the players. That is what makes these games very different, as they offer a fresh viewpoint to the players to engage with the assets of the game.
In this blog, we will list down some of the best augmented reality games currently available in the market. Therefore, it will be a good read for those who like to play games on mobile, especially related to the VR and AR gaming genre. Let us first start from the basics below understanding the rising importance of augmented reality in the tech world.
Why Augmented Reality is Quickly Gaining Popularity?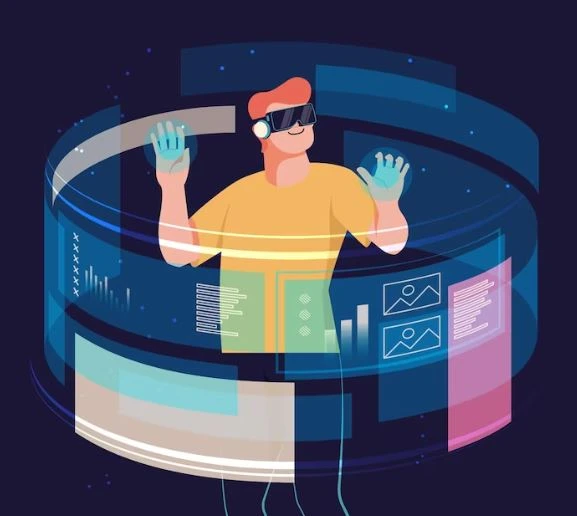 During the last few years, many new technologies have been introduced in the tech world. Augmented reality is one of them that has shown great potential for growth. It tends to change everything we see, precisely by using the additional power of interactive AI technology. It should be also noted here that augmented reality is relatively a new technology, yet it has still started to turn heads by showcasing its great potential in altering reality.
The start of using augmented reality in mobile games can be attributed with the introduction of Pokemon GO. It was the first game that was developed using AR technology, and it instantly became a hit in the industry. Many people liked the strategy of the game which was indeed quite different from the conventional games. After that, many more games came into the market having the same base on AR technology. This includes many names such as Jurassic World Alive, Knightfall AR, Ingress and more others.
Today, the scope of using augmented reality apps has become a lot bigger. It has found useful applications in many industries including sports, healthcare, construction, retail and more others. This shows the rising importance of augmented reality in the tech world which is simply growing day by day. Many established names like Microsoft, Google, IBM and others have opened separate units to study and research on augmented reality, as they truly understand the importance of this field for the future tech world.
Best Augmented Reality Games to Play in 2023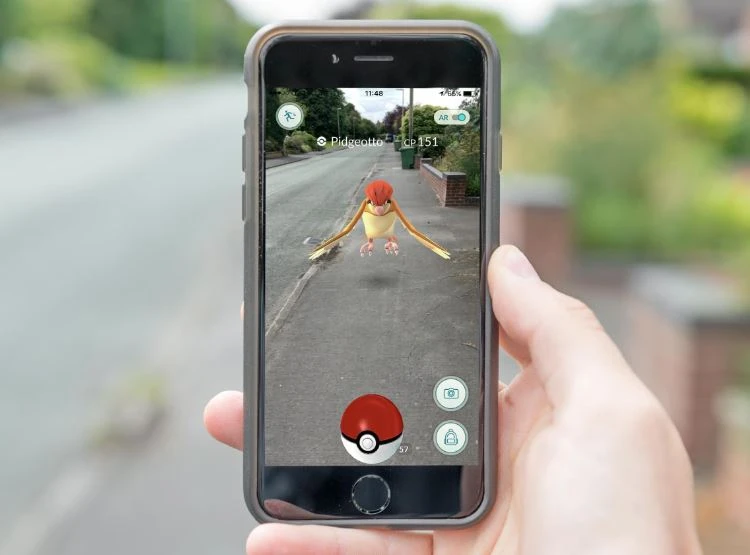 The mobile gaming industry is becoming huge day by day with the arrival of new games. The specific category of augmented reality games is further making this case strong. Nowadays, you have got multiple augmented reality games available on both popular app marketplaces i.e. Play Store and App Store. These games have different types of genres, and they offer a variety of playing style to the mobile gaming enthusiasts.
If you do not have much idea about which type of augmented reality games are available on app marketplaces, read the below given list in detail. It will let you know about the top AR games that are played frequently by the people on mobile.
Pokemon GO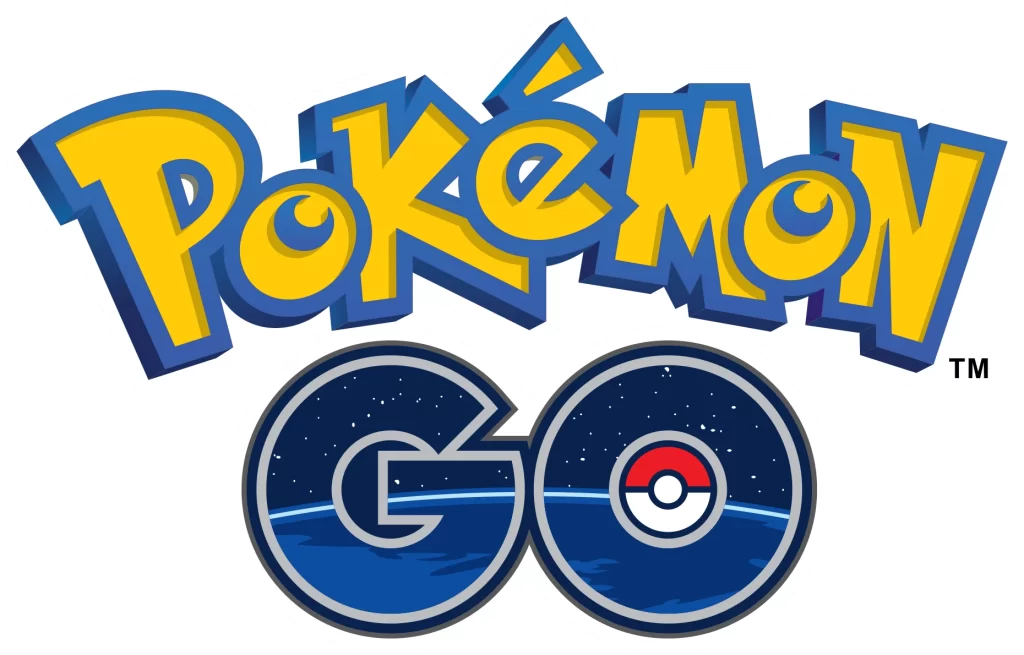 Pokemon GO is the first AR game that came into the market few years ago. It brought a complete new perspective of blending reality with the technology of AR. This was the core reason why this game also become a huge hit instantly. People from all over the world started to talk about this game, as how perfectly it imitated the combination of real world reality with AR. This was indeed the first time when the market saw something like this, as earlier there was no concept of developing such live interactive game.
Talking about the functionality of the game, Pokomen Go uses GPS and phone camera to create a unique scenario of alternate reality on the mobile screen. The players are then required to interact with the components shown on the screen to play the game. Normally, a creature called Pokemon is shown on the screen, and players are required to catch it since it is running all around the place. That is what makes this game very interactive, as well as funny to play in leisure time.
Jurassic World Alive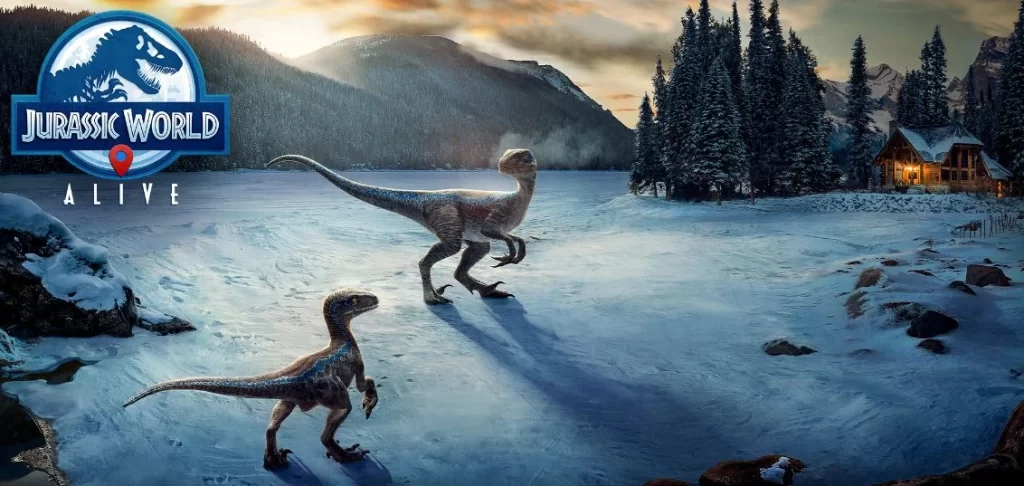 We all have seen the famous movie of Jurassic Park in our childhood. This movie has shown a perfect picture of dinosaurs, as how fearsome they are when it comes to hunt their prey. Taking inspiration from that movie, an AR game called Jurassic World Alive was also introduced in the market in 2018. It was developed by Ludia, a popular game development company having number of top projects under its belt. The style of the game is similar to Pokemen Go, as it also requires players to interact with different AR elements during the play.
In the game, players have to control and interact with virtual dinosaurs shown at different places in the real world. It also uses GPS and camera phone to provide that feature, which is indeed very interactive. It requires players to move around a bit and find those virtual dinosaurs standing at the real places. The game also allows you to collect some DNA samples of the dinosaurs encountered during the play. Using them, you can create your own friendly dinosaurs to battle with other players in the game.
Minecraft Earth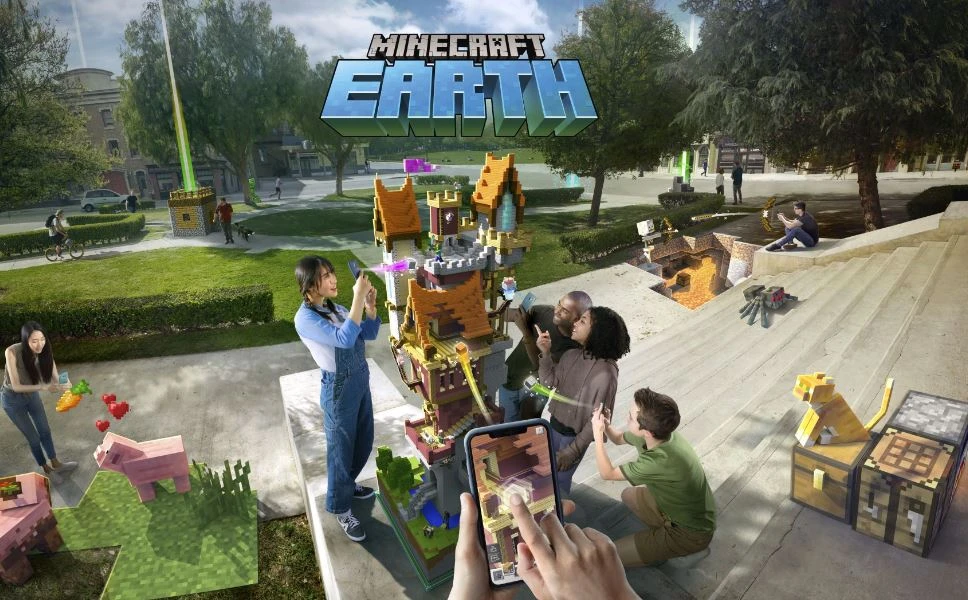 Developed by Mojang Studios, Minecraft Earth is a special adaption of the classic video game Minecraft. It is an augmented reality game that takes players into a unique virtual world. In this alternate environment, players are required to explore different things that are superimposed onto the real world. This makes the game highly interactive, as it is no longer just a simple game that shows the feed of the real world. It has been developed with a lot more creative features that takes the interaction of the game to another level.
In Minecraft, players are given the opportunity to explore virtual world with various types of items and resources. In this way, they can build structures using building blocks, and can do variety of other tasks using available in-game components. Meanwhile, players are also given different challenges in the game to earn particular rewards. That is what increases their interest, allowing them to play the game with more curiosity.
Angry Birds AR: Isle of Pigs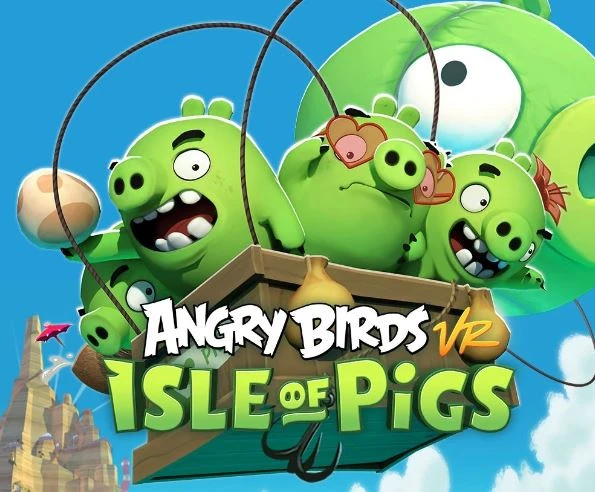 Angry Birds is also a popular mobile game that gives players various types of targeting challenges. Now, a new adaptation of this game has been launched using the powerful AR technology. It is called Angry Birds: Isle of Pigs, and it is developed by the same studio that has earlier created Angry Birds, Rovio Entertainment. It is built on the same theme of targeting airborne birds, however, there are some little changes done in the core gameplay. It has been made more interactive, so that users can play the game with more attention.
In the game, users are given the opportunity to project virtual birds into the air through their smartphones. They can then use the touchscreen function of the phone to control the movement of birds. They can also direct the birds to knock virtual structures down, using precised angle and power. That is where the theme of classic Angry Birds game is also seen, challenging players to take their shots with utmost precision.
The Walking Dead: Our World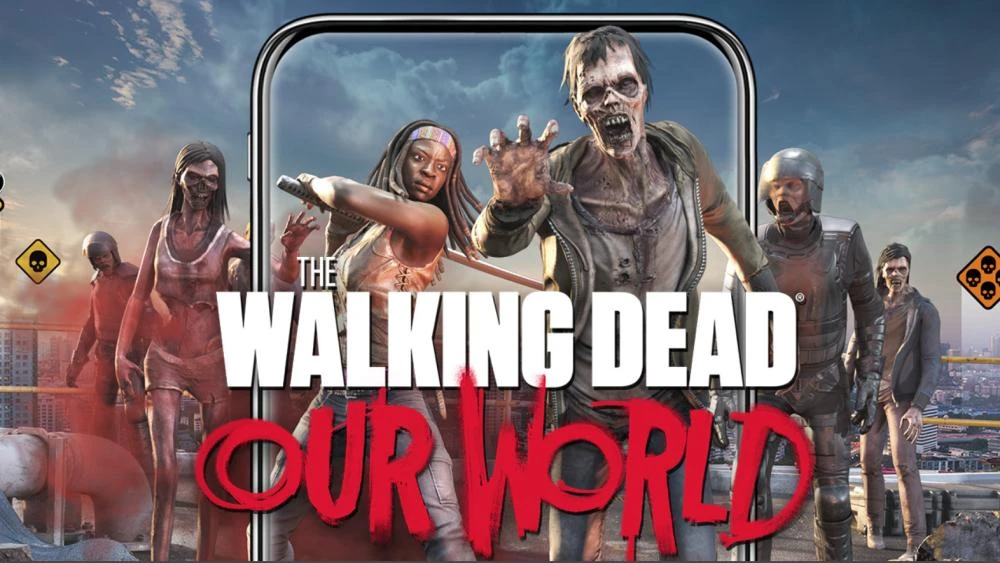 We all have played many zombie games on both computer and mobile. This gaming genre is indeed very popular, as gamers really like to indulge in a battle with zombies alone. Now, these zombie games are going towards another level, thanks to the emergence of AR technology. A popular mobile game 'The Walking Dead' is precisely created to offer gamers an exciting experience of fighting with zombies in a virtual world. This looks quite real, as bloodthirsty zombies are shown on the game screen in real time.
As a player, you need to survive the invasion of zombies shown in the game. The key thing here is that this invasion is shown at the place where you are playing that game. This makes the game very interesting, as experiencing zombies at your own place looks quite frightening. You can fight off with these zombies using the weapons and resources available in the game. As you move forward, you collect these things in the game, increasing your armory significantly.
Harry Potter Wizards Unite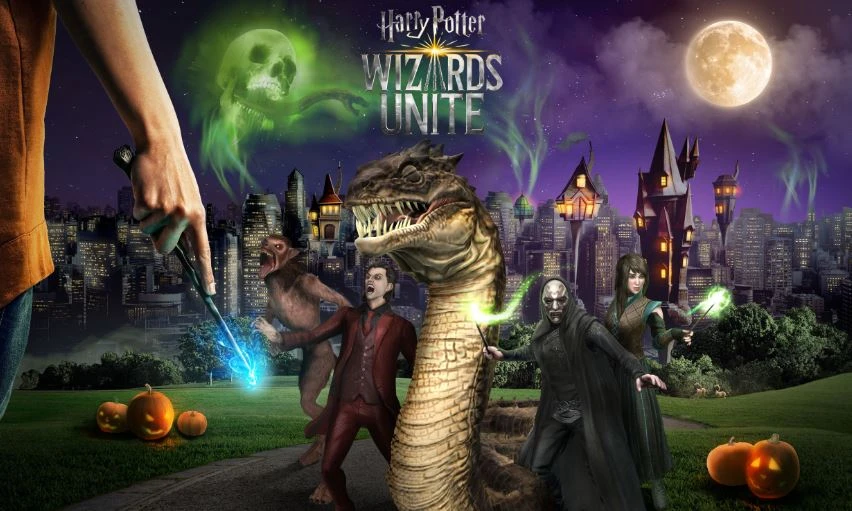 Harry Potter: Wizards Unite is an augmented reality (AR) game that allows players to explore the wizarding world in their own surroundings. The game is developed by Niantic, the creators of Pokemon GO, and Warner Bros. Games. In the game, players can create their own avatars, join one of the four Hogwarts houses, and use their smartphones as wands to cast spells, brew potions, and encounter magical creatures and characters.
The game also features a story mode that involves solving the mystery of the Calamity, a chaotic event that scattered magical artifacts and memories across the world. The game aims to provide a immersive and social experience for fans of the Harry Potter franchise.
Draconius GO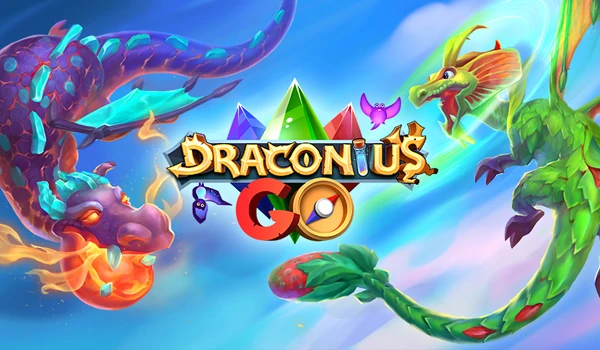 Draconius GO is an augmented reality game that allows players to explore a fantasy world populated by dragons, monsters, and magical creatures. In the game, players can capture and train these creatures, battle other players, and collect resources and artifacts. The game features a dynamic map that changes according to the player's location, weather, and time of day.
The game also offers various quests, events, and challenges that reward players with rare and powerful creatures. The theme of the game is similar to Pokemon GO, however the stages and strategies are quite different. It certainly shows that Pokemon GO has set some standards that are now being followed in the market to create different types of augmented reality games.
Five Nights at Freddy's AR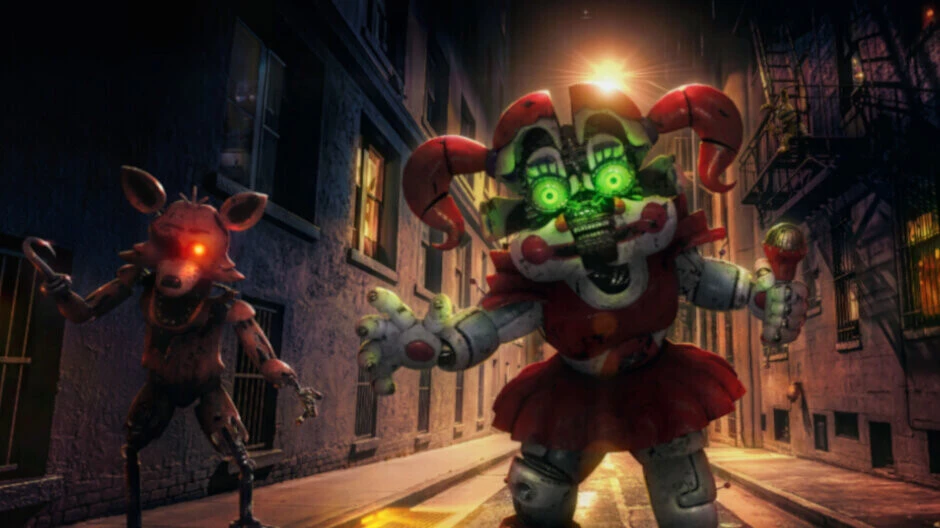 Five Nights at Freddy's AR is an augmented reality game based on the popular horror franchise. The game allows players to experience the terrifying animatronics in their own environment, using their smartphone's camera and location. The game features various modes, such as survival, where players have to fend off the attacks of the animatronics, and collection, where players can collect and customize their own robots.
The game also has a social aspect, as players can send their creations to their friends or other players around the world. That is how you can engage more people towards the game by sending them creative items. It is rightly said that the game is designed to create a realistic and immersive horror experience, with high-quality graphics, sound effects, and animations.
Frequently Asked Questions
What is augmented reality?
Augmented reality (AR) is a technology that enhances the perception of the real world by overlaying digital information or objects on it. AR can be experienced through various devices, such as smartphones, tablets, glasses, headsets, or projectors.
Why augmented reality apps are becoming popular?
Augmented reality (AR) apps are becoming popular because they offer a new way of interacting with the world. AR apps use the camera and sensors of a smartphone or a wearable device to overlay digital information on the physical environment.
Name some of the best augmented reality games currently available?
There are plenty of augmented reality games available on both Play Store and App Store marketplaces. It includes many names such as Jurassic World Alive, Draconius GO, Angry Birds AR: Isle of Pigs and more others.
Discover More Articles:
Final Words
That brings us to the end of this blog in which we have listed some of the best augmented reality games available in the market. These games are very unique, as they offer a fresh perspective to the players to interact with virtual elements in the live gameplay. These games are said to be the best picks for mobile AR gaming. From high quality graphics to top-notch gameplay, you can experience everything in these games as they are built with perfection.
So, if you are also looking for a company that can help you to create quality augmented reality games, get in touch with us today. We have got plenty of experience in development, and our experts exactly know how to create quality products using latest mobile app development tools and technologies.
You might also be interested in reading more about AR Zone Apps here.