Table of Content
Know About Mobile App Development Outsourcing in Detail Below

Mobile apps have become an important need for businesses. It provides them a way to engage with people in a more direct manner. The reason is that mobile apps are used regularly by everyone. From kids to adults, smartphones are used by everyone and it has become a necessity of our modern society. This brings opportunity for businesses to use mobile apps and get the attention of targeted customers. But to do that, they need to develop an application that can facilitate their customers with the required needs. This is why many non-tech companies want to know how to outsource mobile app development to any reputed agency.
Generally, in-house development of mobile apps is preferred over outsourcing or freelancing any project. But, that becomes difficult for those companies that have got no technical expertise. Many organizations like law firm, cleaning agency and more do not have any in-house app development team. That is why they usually move towards the software outsourcing model to take services from any reputed IT company. This gives them surety to always get quality products that can fulfill all their business demands.
So, it is important for many organizations to know how to outsource mobile app development professionally to get quality apps. There are some rules that needs to be followed while selecting any outsourcing company because there are a lot of options available in the market. You cannot just blindly choose any agency to outsource mobile app development. It requires proper analysis and prior working knowledge of every company to make the right decision. This is where many people make mistakes, and often get trapped by selecting amateur outsourcing partners.
In this blog, we will let you know how to outsource mobile app development to any professional IT company. It is important for you to read all the points defined in this article, as this knowledge will help you to select the right agency from the market. Let us first start from the basics understanding the importance of outsourcing in IT industry.
Importance of Software Outsourcing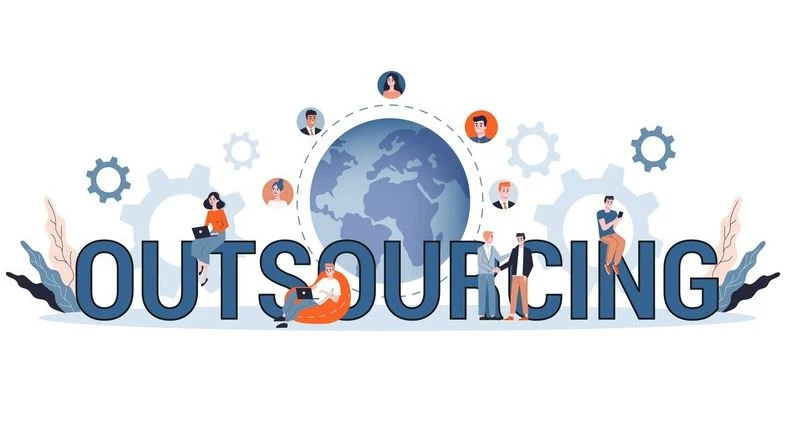 Software outsourcing is quickly becoming important in the tech world. Those businesses that are not working with any internal tech team, often look towards the software outsourcing model to develop quality applications. It simplifies their need by providing development services of the highest class. Sometimes, even after the deployment, companies hire IT agencies for regular support and maintenance work. This way, they get the required solution without hiring any full time internal development team which often becomes quite costly.
With the help of software outsourcing, businesses can develop different types of projects with ease. They get the choice to either hire local outsourcing partners or go for the companies sitting abroad. Though charges to hire local and international outsourcing companies are different, hence it is advised to always keep an eye on your budget while selecting any company. You can always negotiate these charges mutually with the respective companies, but make sure to give your offers in understandable terms.
As per the recent market review, 40% of businesses in US have outsourced their software products to different professional IT companies. This number is rising day by day, meaning that more businesses are opting the outsourcing model to simplify their tech development needs. They understand that using coding languages for app development is not their job, hence it should be allotted to those individuals who are well equipped with its sound expertise.
Key Options for Outsourcing Mobile App Development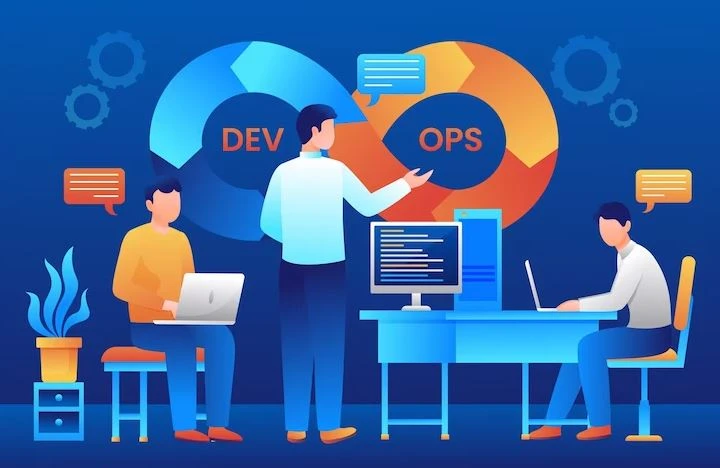 Nowadays, different types of outsourcing options are available in the market. It is up to you to choose the best one for your business that suits your needs. This should be done by analyzing the services of different outsourcing vendors that are working in the market. It helps you to choose the best agency that is reputed well in the market. This way you get the surety to get state-of-the-art mobile apps that can help your business to grow rapidly in the industry.
If you do not know which type of outsourcing options are currently available in the market, take a look at the two key options defined below. You can choose anyone of them as per your convenience, especially after looking at your overall budget.
App Development Outsourcing Company
First up, we have got the basic option of hiring any specialized outsourcing company for mobile app development. It is said to be the best option to develop quality mobile apps, as well as other software applications. These companies are well experienced, and they know how to manage every project according to its given demands. Their overall work experience with different clients makes them a top option for software outsourcing, as well as getting support after the deployment.
The hiring charges of these outsourcing companies differ due to various factors. Those companies that are well established, often demands more outsourcing budget. This is quite understandable because these companies also ensure to provide quality products in the end. They can also be hired for support after deployment, which means that you get full package while working with them. It is best advised to always choose these companies, so that your mobile app projects can be developed as per the latest industry standards.
Freelance Mobile Application Developers
If you do not want to hire any specialized outsourcing company, you can go with the freelance option as well. This is a popular method that is used by many companies to save a good amount of money. Currently, freelancing is booming a lot in the world, and places like South Asia and Middle East have become a strong hub of it. In these regions, you can find quality freelancers for mobile app development. They can work alone or could come as a team to assist you in the development of big mobile app projects.
If you are not sure how to find these freelancers, try to take help from marketplaces like Fiverr, Upwork and more other similar places. These sites have become a strong platform to connect clients with freelance app developers. From mobile to desktop applications, you can find skilled professionals on these platforms as per your given requirements. Besides that, you can also hunt them from various social media sites like LinkedIn, Facebook and more others.
How to Outsource Mobile App Development: Key Things to Remember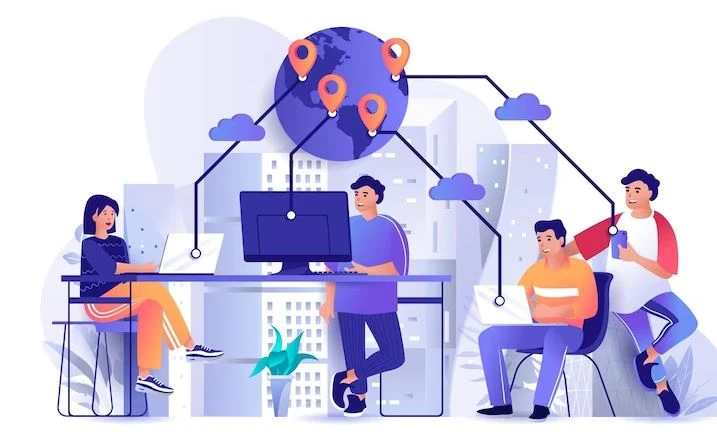 To outsource mobile app development, you need to keep in mind several key points. A lot of times, people outsource their projects randomly to anyone without doing any research. This is certainly a wrong practice that should be avoided by all means.
In the professional market, you cannot select anyone blindly on the bases of some random claims. There are some principles that needs to be followed while finalizing any company for mobile app development. If you do not know what these steps are, take a look at the points given below.
Detailed Market Research
First of all, you need to conduct a detailed market research before finalizing any outsourcing candidate. This is considered necessary, because it lets you know how many outsourcing companies are currently active in the market. The result of this research helps you to decide which candidate will suit best for your project. A lot of times, people do not conduct this research properly, which is why they often fail to find any trusted outsourcing partner in the market.
By doing a comprehensive research, you can pick a perfect outsourcing company based on its overall market experience. This is a key information that assures you about the quality of that company. It defines whether they will be a good fit for your project or not. If you are confident about their capabilities to handle your app development project, you can go with them, otherwise can simply continue the hunt to find the best outsourcing resource available in the market.
Analyze Tech Skills
It is very important to select outsourcing agencies that are well skilled in different departments of app development. Sometimes, developers claim that only few technologies are required for app development. In our view, this is not a right statement, because app development is a very broad field and it requires you to be skilled in different frameworks and technologies. It is therefore recommended to find those developers who can work with different coding languages for app development.
The analysis of these skills can be judged when you are taking interviews of particular outsourcing vendors. In this session, you need to make sure how much skills they have and whether they can fulfill the demands of your project or not. Ideally, outsourcing teams with appropriate skills and can-do attitude should be preferred over beginners. This is a perfect combination of a skilled resource who can handle all types of app development projects with ease.
Project Portfolio.
Another thing that should be kept in mind while selecting outsourcing agencies is the analysis of the project portfolio. This is a key attribute that lets you know which type of projects were earlier done by the respective company. It not only defines their capabilities, but also the type of clients with which they have worked in the past. This information will allow you to make up some mind and select the outsourcing company very wisely.
If you are searching on online marketplaces like Fiverr or Upwork, you can easily find the portfolio of every profile. There, you can see the type of projects that are done by the respective candidates. If they fall into your category or look like your desired mobile app, you can move ahead with the selection. In this way, you can choose the outsourcing developers in a better way without compromising anything on skills and experience.
Benefits of Outsourcing Mobile App Development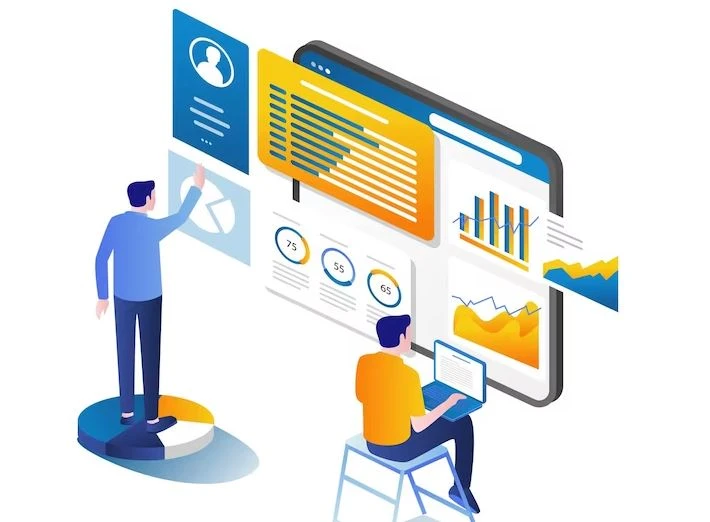 There are many benefits of outsourcing mobile app development. It comes in very handy for those companies who are not well-equipped with technical skills. They rely on getting assistance from any external resource, which is where specialized outsourcing partners come into the picture and brings in the perfect use of mobile app development tools.
Below, we have defined some of the best advantages of outsourcing mobile app development. Let's take a quick look at them to understand why outsourcing is important for different companies.
Wider Talent Pool
When you outsource any project to a specialized IT company, you get services from the top industry professionals. It is a model that helps you to access a wider talent pool that can work perfectly according to your demands. It ensures to develop quality mobile apps, precisely according to the latest market standards. So, those organizations that are not working with any internal tech team, must need to take services from any professional outsourcing agency, as it enables them to enhance their tech talent pool.
Cost Effectiveness
Another important advantage you get through software outsourcing is the minimal cost of project development. Generally, when you hire an internal team, you are forced to pay more money than working with any outsourcing company. It is therefore recommended to only hire internal teams when your business is well established in the market. Otherwise, if you are a startup having limited budget to start with, try to go by partnering up with any software outsourcing company.
Saves Time
If you don't have an in-house team of mobile app developers, outsourcing your app development can save you time and money. A well-established outsourcing company can provide you with a team of experienced developers who can get your app up and running quickly. With the right outsourcing company, you can achieve the same high-quality results as you would with an in-house team. The key is to find a company that has a proven track record of success and that is a good fit for your specific needs.
Provides Flexibility
Businesses are looking for more flexibility in their development partnerships. They want to be able to scale their teams up or down quickly as needed, and they want to work with partners who are located in different time zones and can accommodate their schedule. Outsourcing mobile app development can offer this flexibility, as you can work with a team of developers from anywhere in the world. This allows you to access a wider talent pool, and find the best developers for your project, regardless of their location.
Frequently Asked Questions
What is software outsourcing?
Software outsourcing is a process of hiring a third-party company to develop or maintain software for your business. This can be a cost-effective way to get the software you need, as you can tap into a wider talent pool and avoid the overhead costs of hiring and managing in-house developers.
What are the benefits of outsourcing mobile app development?
Outsourcing mobile app development can offer different types of benefits to the businesses. It can help them to save money on development cost, and can also help them to access a wider talent pool without moving physically to any location.
How to outsource mobile app development?
To outsource mobile app development, you need to first research the market properly. Then, you need to pick the right agency that has got the required capabilities to build and manage mobile app projects.
Other Insightful Reading:
Final Words
That takes us to the end of this blog in which we have discussed how to outsource mobile app development properly. It is an important topic to understand because many businesses often make mistakes while selecting outsourcing agencies. It is a specialized job that needs to be done after clearly analyzing the overall IT market. If you will try to pick any company in haste without doing any research, you will probably end up selecting the wrong outsourcing partner. This would not only waste your money, but plenty of precious project time as well.
So, if you are looking for a trusted outsourcing company that can help you to develop quality mobile apps and other software products, give us a call today. We are well reputed in the tech industry, and our all-rounded development experience speaks volume for our work.